Below is an hourly chart of EUR/GBP.
Reason for trade: Trading short off daily 0.8529 level. Entry was taken just short of the S/R level (in green) at the first hourly pin following the sharp hourly rise. Unfortunately this pin was not the top and hopefully the following bars have been! I had my stop above the S/R level rather than the pin at 0.8533, therefore avoided being taken out.
First red line is entry price. Second red line is first target for 1/2 fill or stop to BE.
Entry 0.8509.
This trade raises many questions:
1) Should I have set a sell order at the 0.8529 level instead of waiting for confirmation? If so what stop would you use?
2) If price does not quite reach an S/R level, should an entry be taken if a reversal pattern (pin etc) is seen before a level is reached if we are very close?
3) What action should we take if we get to next near term S/R level for 1:1 R:R?
1 - Do nothing and aim for next S/R level?
2 - Move stop to BE and continue trade to next S/R level?
3 - Close half position for a risk free trade and aim for next S/R level.
4 - Close half position and move stop to BE?
5 - None of the above??

Any thoughts appreciated!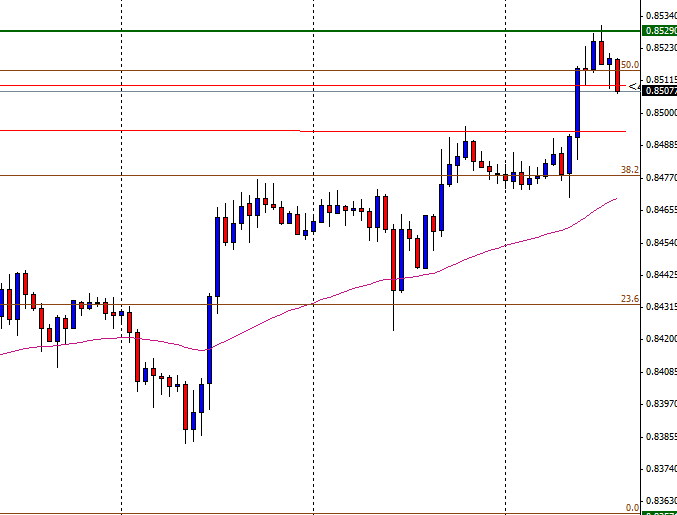 Last edited by fxtrades on Tue Mar 01, 2011 6:13 am; edited 1 time in total